Eaux-de-vie de Cognac
The Cellar
The cool, damp Tesseron cellars dating back to the twelfth century were once
part of the crypt of the local church.
It is here that the young eaux-de-vie are laid to rest in old oak casks and
left to quietly age and mature. Craftsmen made these casks from ancient
oaks felled in the nearby forests of Limousin.

"During maturation, the ageing cognac will gently oxidize and soft tannins will
be absorbed from the old oak casks.
During this time, some of the precious nectar will evaporate and be lost forever.
This is what we call "la part des anges" – the angels' share.
"THE PARADIS",
A UNIQUE COLLECTION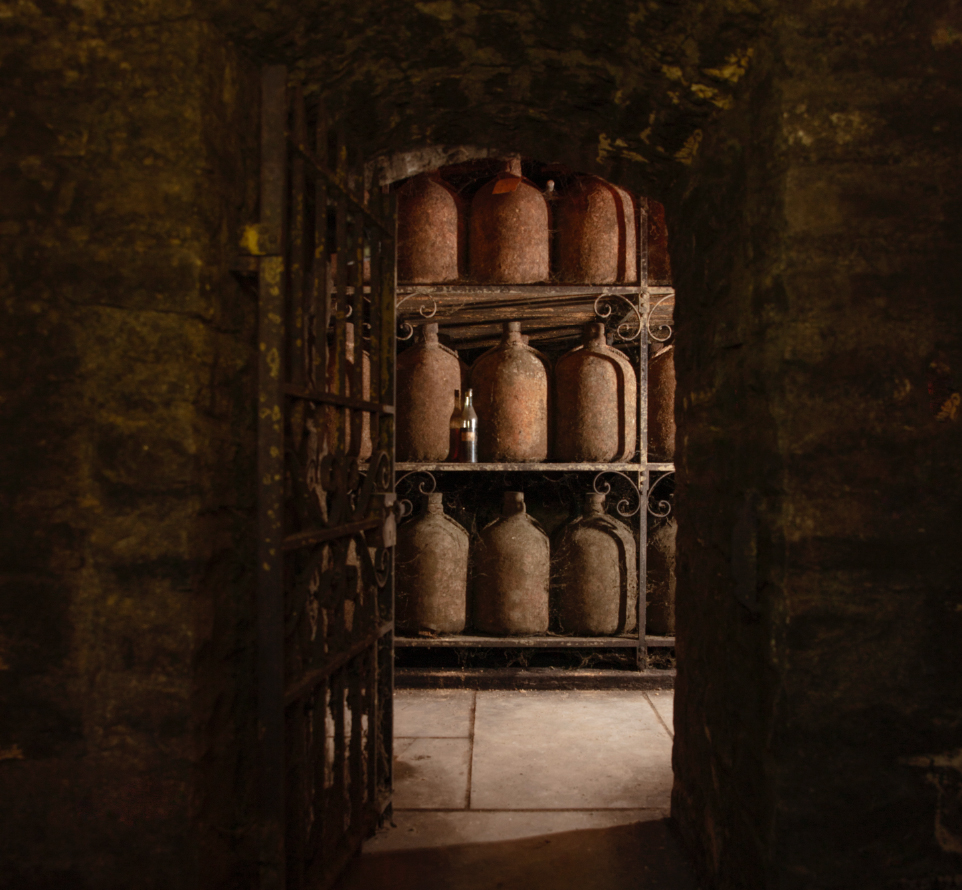 Within this timeless place lie the house's
oldest eaux-de-vie,
the most ancient of which originate
from Abel Tesseron's
private collection.
These invaluable eaux-de-vie represent
one of the largest
collections of old cognacs.
Once they have entered into this heavenly place, the eaux-de-vie, contained in 20 to 25 litre glass jars or demi-johns, are able to mature undisturbed in ideal conditions to further enhance their ageing process.

This exceptional collection is both a legacy of the family history and an unparalleled resource in the elaboration of the house's most prestigious cognacs.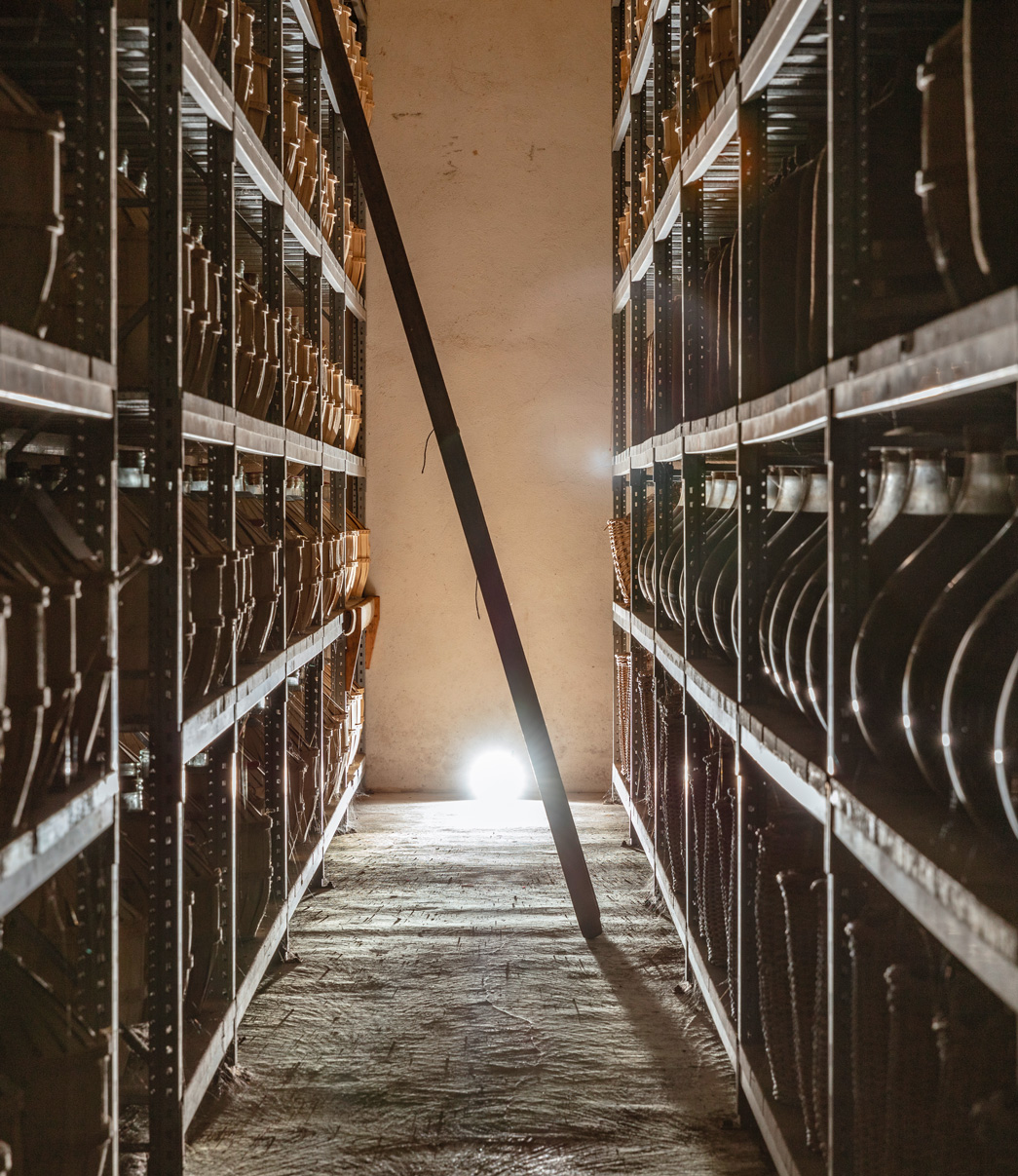 The blending process
is an art and demands
considerable skill.

The development
and perfection
of this art
requires many years,
just like all great cognacs.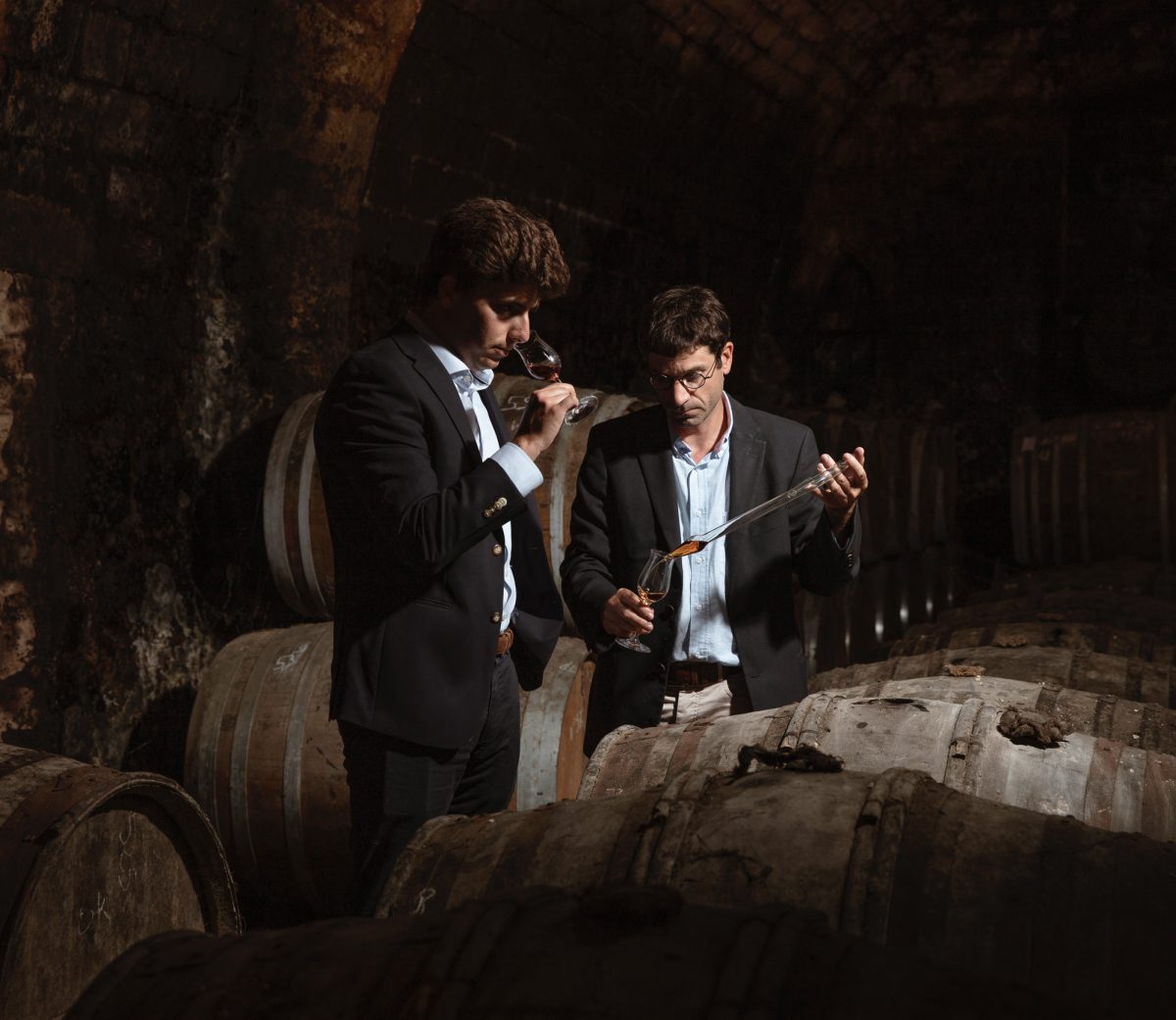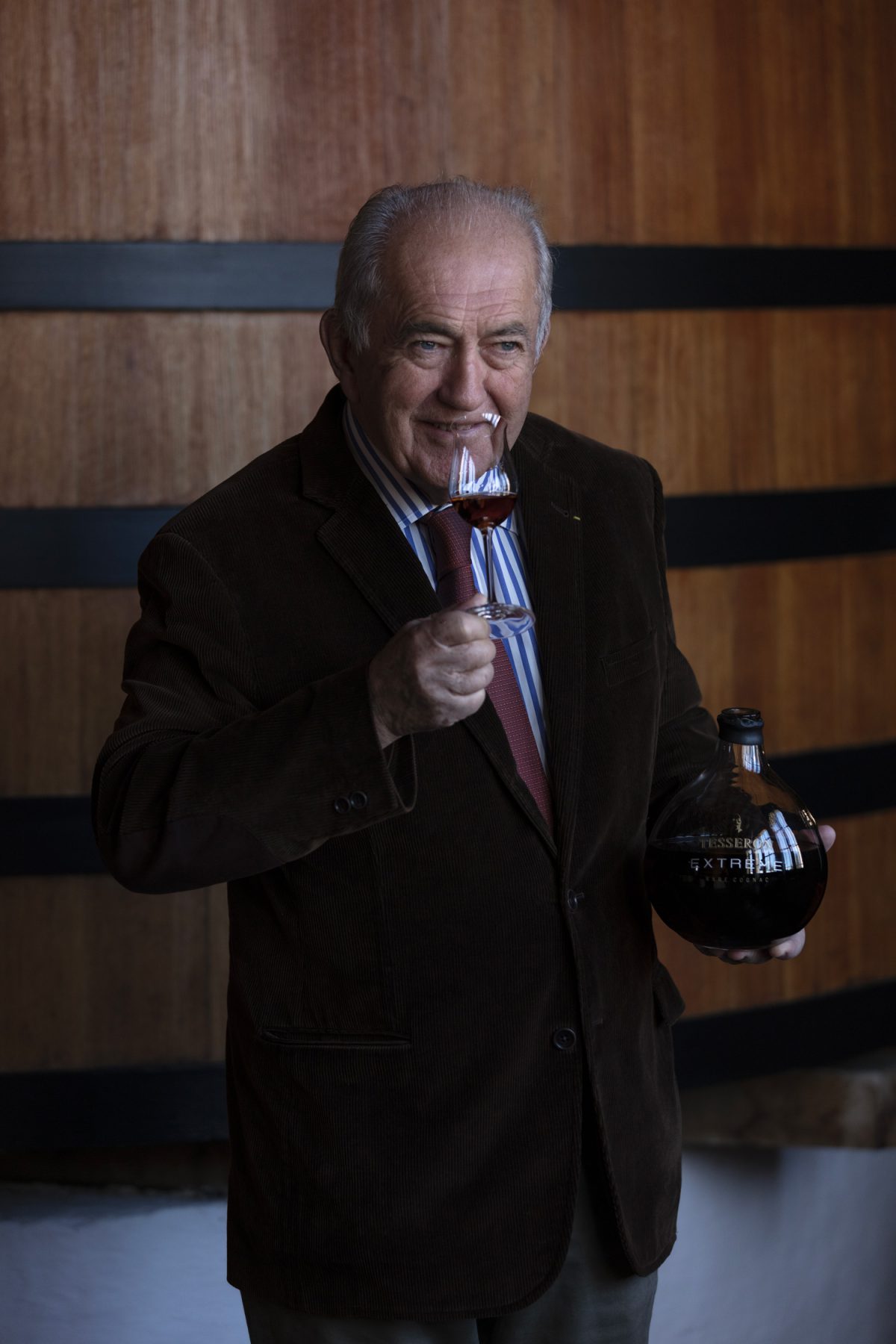 Alongside Alfred and Noé Tesseron, Romain Martial, the 2nd generation of "maître de chai"/cellarmasters at the Tesseron Cognac house, officially succeeded his father in 2016. Tesseron cognacs are renowned for their elegance, complexity and depth of flavour, and it is their mission to select and carefully blend the eaux-de-vie in order to achieve subtle blends from the three grape varieties selected for their ability to express roundness, finesse, power and depth of flavour.

The cellarmaster knows the individual characteristics of each of his lots, as if they were his children. Each grape variety and each cask produces unique flavours, enhancing the array of aromas and tannins that are necessary for the production and blending of a great cognac.