Collections
Extrême
There are some secrets that only a privileged few
of those in the know are lucky enough to share…
The intense emotion you feel on tasting this exceptional cognac originates from a double distillation in small coal-heated copper pot stills, aged over three generations in the prized Limousin oak cask barrels, known as « Tierçons » before being transferred into the glass « Bonbonnes » to perfect the ageing process.

This rarest of nectars then enters the « Paradis », a very special cellar, once the crypt of a monks' priory.

Here it remains, oblivious to time and concealed from the outside world, until the 'marriage' ceremony, the delicate process of blending.

From this unique blending comes Tesseron Extrême, carefully chosen from our oldest and finest reserves at the heart of Abel Tesseron's private collection.

For the Tesseron's, this timeless cognac is a way of capturing our history in a bottle.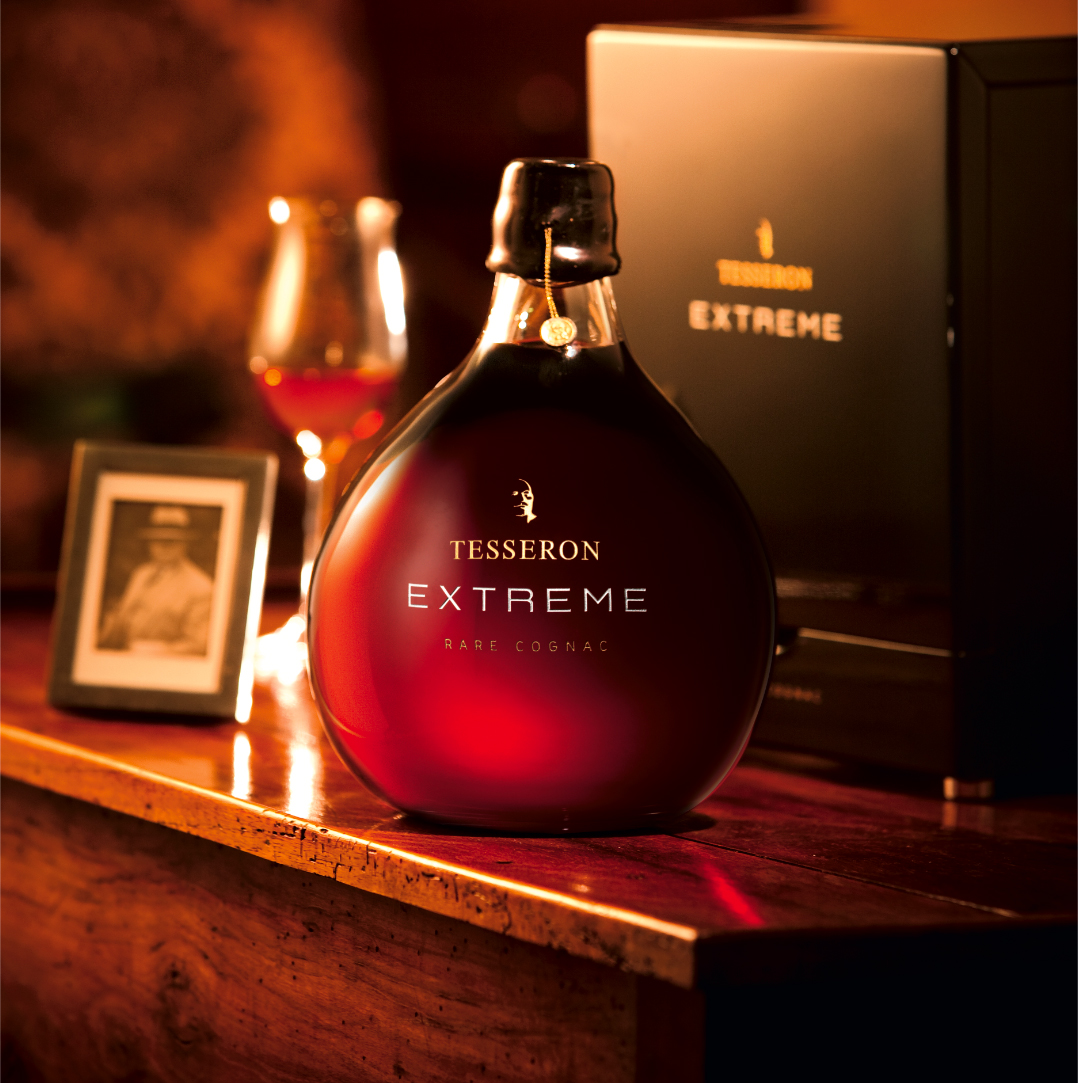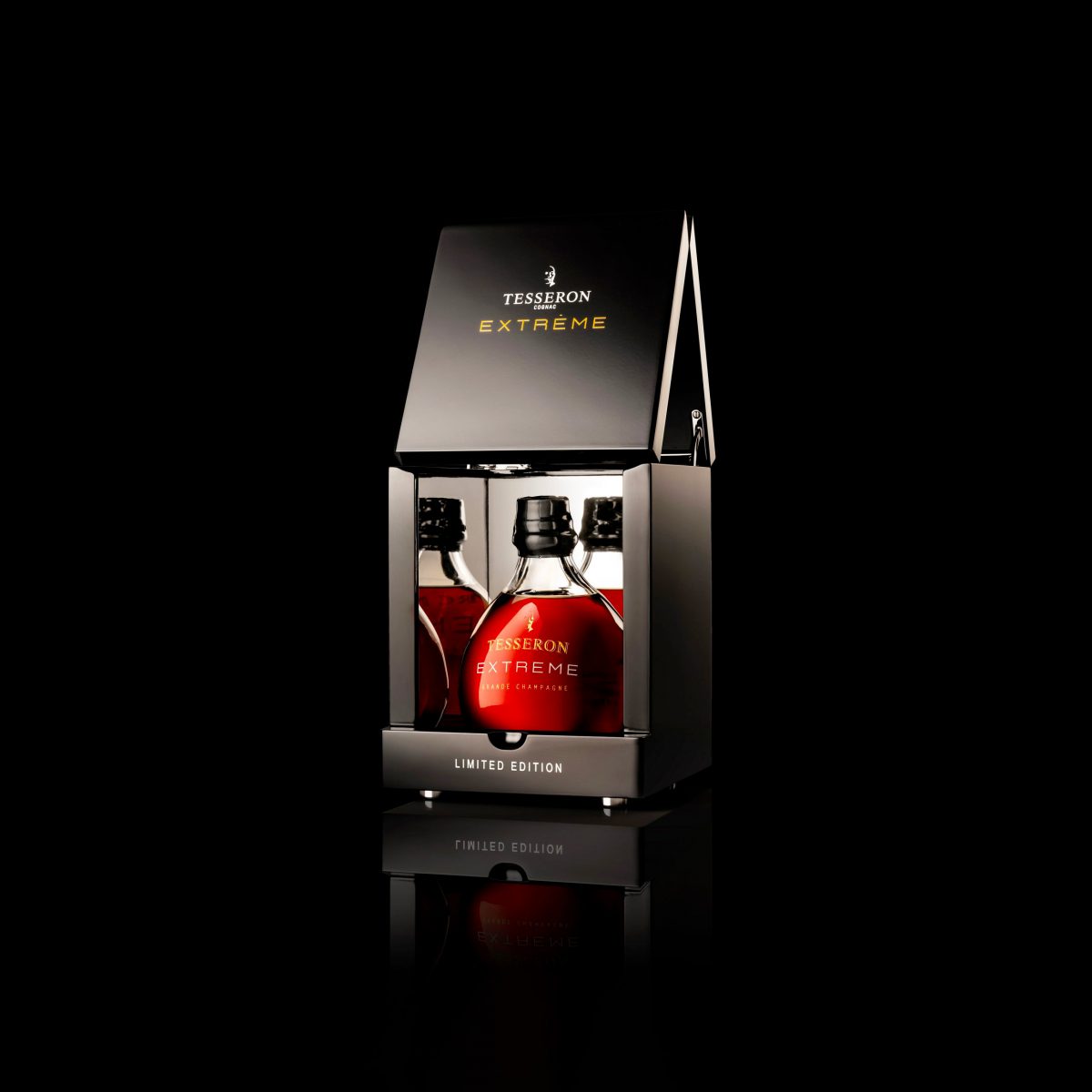 Velvety and supple on the palate,
its exceptional mellowness
is matched only by its infinitely complex depth.

Its rancio nose, the result of its long ageing, is smooth and harmonious.

It releases waves of countless secondary aromas, whose tones become more intense, ending with a finish of incomparable softness.